"Marketing is no longer about the stuff that you make, but about the stories you tell." -

Seth Godin
Let's face it - there's more to marketing your business than the occasional social post or holiday sale.
SCALABLE
MARKETING
STRATEGIES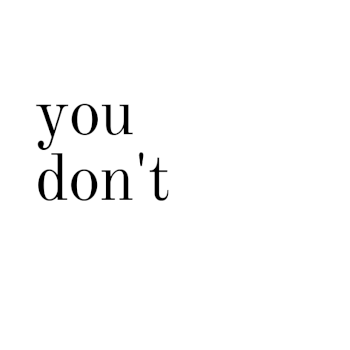 Authentically You.
Your Business. Your Community. Your Family.
Partnering with TAHOME means:
"The drive and creativity that Carlynne has injected into my business has set me up for years of success."
we get it, there are many other ways to get help marketing your business:
Contractors
​
There are several options these days to hire contracted help and very cheap help at that. There are recent college grads for $20/hour, or unverified freelancers with under $100 project fees who will have no interest in personalizing their approach or integrating into your business.
Agencies
​
Agencies are a small army of people with polished decks and well-rehearsed presentations. But, they take cookie cutter plans, recycled content, and check-in with you monthly to see if you want to upgrade your already $4,000/month plan.
Specialists
​
Assembling your own team of "specialists" (website, design, SEO, etc.) means managing more people, more work and creating a disjointed and siloed strategies that will require hours of your time and energy to understand for their combined $500/hour rates.
Do-It-Yourself
​
Put on another hat, on top of the 10 you already wear as the owner of a business and teach yourself how to market. Plant yourself in front of your computer for hours a day and cross your fingers that what you've Google'd actually works.
Award-Winning Writer, Business Developer, Silicon Valley Veteran, Mama, ISFJ
I believe in serving you, the whole you. That means taking something off your plate for your business to benefit your life. Your professional success, family time and healthy lifestyle can coexist and it's my mission to help make that a reality.
This passion stems from watching colleagues, family, friends and myself struggle to find the elusive work-life balance, flow, harmony — whatever you want to call it, it wasn't there. After a few close calls with my children, losing family members and closely observing burnout-related misery, I decided to become part of the cultural solution to get our lives back.
My career has ranged from working at world-class brands like AOL, Verizon, TechCrunch and Vail Resorts to managing marketing programs for world-renowned brands across technology, hospitality, CPG, travel/tourism, auto, real estate and retail industries - such as Netflix, Amazon, Nordstrom, Toyota, Symantec, Clorox, and eBay.
With over 15 years of marketing experience, I lead Tahome Marketing, a boutique consulting practice helping small-to-medium-sized businesses define and build digital marketing capabilities. This includes advising on content marketing, brand strategy, audience development and social media management.
I'm originally from Half Moon Bay, CA and spent 10 years in San Francisco. Today I live at Lake Tahoe, serving clients worldwide.
Have an authentic community presence
Spend more time with your family